Posted by Charles | August 11, 2008 .
Sometimes you just feel all those menus, panels, VBox, HBox, Grid and so on are so boring. Once a while you'd like to tip-toe into the wild side and see what it looks (or feels) like. Here is something you can do, graffiti on your UI. Here is the place you can do that, Graffiti Creator. An amazing Flash site that allows you create graffiti with a long list of styling tool, for each character.
There are many options to get you start.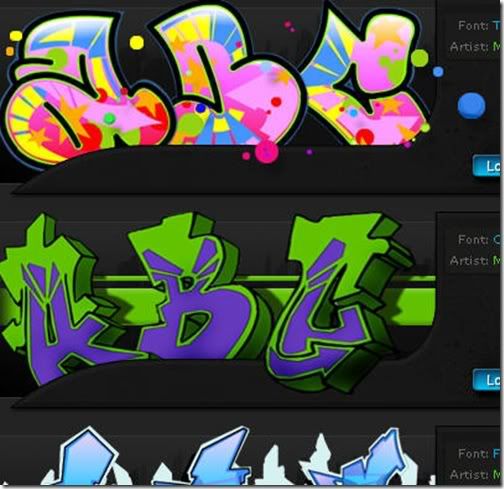 BTW, here is the link of GraffitCreator.
Posted under
Adobe Flash
,
Fun
,
RIA Resource
|
7 Comments
Like this article? Subscribe to our RSS Feed