Posted by Charles | September 22, 2008 .
Everyone has a rock star inside. That's why (I believe) most of us tried played guitar once, even though we haven't touched it in years, or ever again. Songsterr is a place to call out the rock star inside you.
If you know what a guitar tab is then the Songsterr gives you live guitar tabs. The flash application will play the song and the guitar tab sheet will be played synonymously, visually and animatedly. If you eve played guitar before, you might get the impulse to find that good old who-knows-where-it-is guitar and do something about it. I just love it.
I bet if are a guitar player you'd never go back to guitar tab place like Ultimate Guitar again.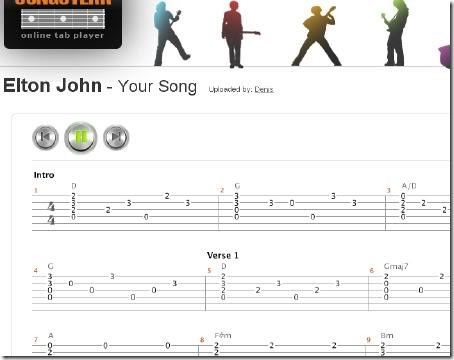 Posted under
Adobe Flash
,
Beautiful Web
,
RIA Resource
|
2 Comments
Like this article? Subscribe to our RSS Feed