Posted by Charles | September 23, 2008 .
Here is the idea. When you are mocking up an UI design on a piece of napkin, people (users) would think you are just brain storming the UI. They won't be too nervous about the UI because the sketch won't imply the final look-and-feel. Now you want to start designing the UI with a more efficient software tool but still like to keep your users' mental state intact. So you design like sketching.
That's where the Flex tool Balsamiq Mockup comes in.
In a nut shell, Balsamig is a flex sketch tool for UI design. You use to come up with a napkin sketch alike UI idea that can soften the sharp eyes of your picky users. I do like the tool. It's not something with serious look and creating serious results like Microsoft Visio. It's not like any other Flash based design tools. It's a very relax authoring environment where makes you feel making mistakes will be part of the design process and it's not big deal. So, it's fun.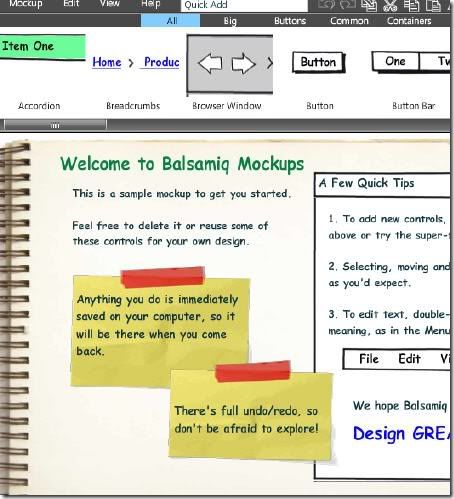 PS, what's up with the name, balsamiq?
Posted under
Adobe Flex
,
Startups
|
1 Comment
Like this article? Subscribe to our RSS Feed