Posted by Charles | September 24, 2008 .
It looks not as cool as iPhone. Developers might buy it because it's another sandbox to play with. Consumer? for $25 bucks more, most of them will go with iPhone, I think. How do you think?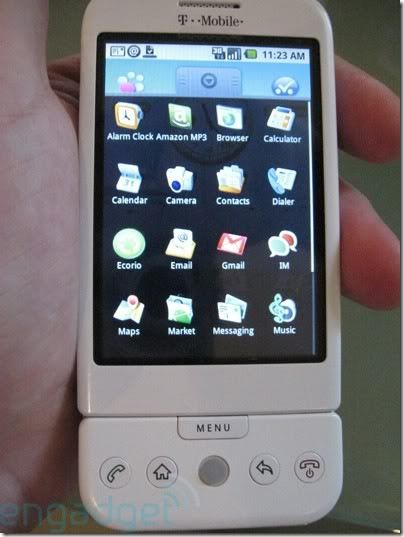 PS, for an item in and out out our you packet all the time, coolness is worth a lot more than $25, isn't it?
Posted under
Mobile RIA
,
Technology
|
2 Comments
Like this article? Subscribe to our RSS Feed