Posted by Charles | October 25, 2008 .
Normally I don't talk about offline desktop applications unless it's something coming from online such as Adobe AIR application. But this one is just too good to hold from you.
Yes, the all in one file format converter, FormatFactory. And of cause, it's free. It covers all the media file types I can think of or I know plus the types I don't know at all. Over time I have accumulated a good collection of media related software and be very proud of I always have something in my bag of trade when needed. Man! this one replaces a long list of them.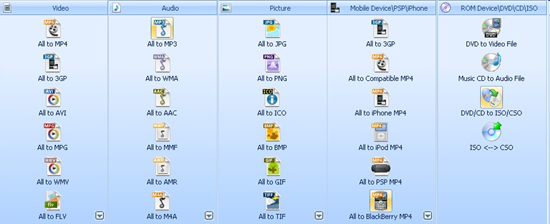 I'd like to know oo you have anything can beat this one?
Posted under
RIA Resource
|
50 Comments
Like this article? Subscribe to our RSS Feed